Mar Tapia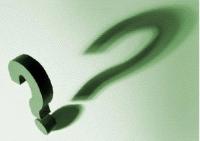 Position

System Manager of the Barcelona CSI (Kaleidoscope project). Marine geology department.

Address

CMIMA (Mediterranean Marine and Environmental Centre) – CSIC (Scientific Research Council).

Passeig Marítim de la Barceloneta, 37-49.
E-08003 Barcelona (Spain)


Phone

+34 93 230 9500 (code 6064)

Fax

+34 93 230 95 55
E-Mail

Internet

Research interests

Seismology, Geophysics, Numerical modelling.

The SPICE Contribution to Career Development

SPICE allowed me to obtain a PhD. With a special mention. Besides, it gave me the opportunity to learn about topics that I didn't have access in the Institute where I developed my PhD. This knowledge about modelling and computation gave me the opportunity to obtain my present job.