Daniel Stich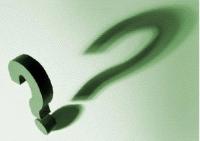 Position

"Juan de la Cierva" Research Grant

Address

Instituto Andaluz de Geofísica,
Campus Universitario de Cartuja s/n,
18071 Granada, Spain

Phone

+34 (958) 248912

Fax

+34 (958) 160907
E-Mail

Research interests

seismic sources, regional wave propagation

The SPICE Contribution to Career Development

The SPICE contract and the work I could realize during SPICE were certainly essential for success in the selection procedure for my present grant. What's more, SPICE gave me the possibility to get broad knowledge and experience in numerical methods, 3D wave propagation and imaging, and to get to know other people working on these topics; both will influence strongly my present and future work. In connection with SPICE, I'm currently collaborating with people from INGV-Bologna and Caltech, Pasadena.