Ivan Lokmer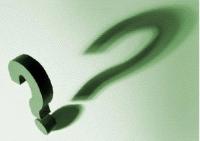 Position

Postdoc from 01 October 2007

Address

Computational Seismology and Rock Physics Lab, School of Geological Sciences,
University College Dublin,
Belfield, Dublin 3, Ireland

Phone

+353 (1) 716 2079

Fax

+353 (1) 283 7733
E-Mail

Research interests

Moment-tensor inversion at volcanoes, seismic sources at volcanoes, topography influence of seismic wavefiels, long-period seismicity, estimation of seismic hazard in large urban areas using numerical simulations, seismic anisotropy, inverse and forward modelling

The SPICE Contribution to Career Development

SPICE project enabled me to get in contact with established scientists and PhD students who I shared my knowledge with.
Such a networking will be as well of great importance once when I go back to my original scientific community (Croatia).
Also, I learned many new techniques and get a good insight into to-date numerical modelling in seismology.