Jean Battaglia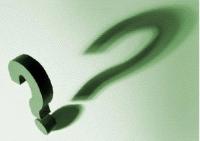 Position

Researcher at CNRS (France)

Address

Laboratoire Magmas et Volcans
Observatoire du Physique du Globe de Clermont
Université Blaise Pascal
5 rue Kessler
63038 Clermont-Ferrand
France


Phone

+33 (0) 4-73-34-67-79

Fax

+33 (0) 4-73-34-67-44
E-Mail

Internet

Research interests

- Seismicity of volcanoes.
- Location of seismic sources: volcano tectonic events, long period events, tremors and rockfalls.
- Classification of seismic events and precise relocation.
- (Very) Long period seismology.
- Quantification of magma movements inside a volcano using seismology.
- 3D Seismic tomography.
- Signal processing, including real time processing.
- Tilt variations and modeling (dynamic) of deformations.


The SPICE Contribution to Career Development

I was postdoc SPICE in Naples for 17 months. The postdoc gave me the opportunity to apply for a permanent position in France and then to obtain that position.